First Disco - Director; Helen O'Reilly     Toronto Irish Film Fest SUN MAR 3rd 2:00pm

Starring | Alex Deegan, Olivia McKevitt, Noah Scolard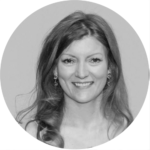 A first disco. Everyone's had one. Think back to 1983. Culture Club are no. 1, everyone's glued to Knight Rider, and Kelly Harrison is not only experiencing her first crush, she's going to her first disco. Kelly's only problem is she's getting train track braces in her mouth right before the big night.

Helen O'Reilly is a writer and director living in Dublin, Ireland. She graduated with a BA in Film and Video from the School of Visual Arts in New York City in 2014 and received a screenwriting award from the New York Women in Film and Television for her screenplay, 'The High Heeled Fugitives'. She recently had a number of other scripts shortlisted in Final Draft's 'Big Break' Competition and the UK's 'Shore Scripts' competition. She also produced the award winning short film 'I Lost My Phone'. Helen is a big fan of John Hughes' films including 'The Breakfast Club', 'Planes, Tranes and Automobiles' and 'Ferris Bueller's Day Off' and these films very much inspired her approach to directing 'First Disco' . This is Helen's directorial debut.