Ma - Director; Anne Marie Kelly Toronto Irish Film Fest SUN MAR 3rd 2:00pm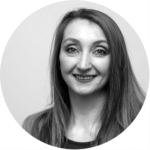 Starring | Anne Marie Kelly, Jamie McClean

We can all empathize with the grief of the mother who's lost a child. But should we empathize with the grief of the mother of the person responsible? This powerful short drama asks the question.

Anne Marie Kelly (Singer/Actress/Psychotherapist) won "Best Actor" for her role in "Ma", which she wrote, directed and produced, at "Disappear Here Film Festival". She has enjoyed roles in David Freyne's "The Cured" and Baz David's "The History of this Moment". She studied the Meisner Technique with Momentum Acting Studios, and Improvisation with the Gaiety School of Acting. March 2018 saw the release of her multimedia exhibition "Virgin Mother Whore … Woman" and from that, the album of the same name. Alongside ran her photographic/psychotherapeutic exhibition "Roots & Wings". She has worked as a singer and independent songwriter for twenty five years in Ireland and has enjoyed collaborations with some of the finest musicians from the genres of jazz and rock. Alongside her career in the arts, she is a practising psychotherapist specialising in the areas of addiction and emotional release with a previous background in business and finance.